Bonifacio Global City is one of the liveliest cities in the Metro. With many properties for sale like The Fort Condos or at McKinley Hill, it is bustling with many diverse characters and there are many activities you would not want to miss here. From movies to art, it is a great avenue for culture.
A home for the fun and creative individual, these weekend getaways at BGC will make you want to buy that The Fort Condo for sale just so you can be a part of all the festivities. Whether you are alone or with friends, these are the best activities you can do the next time you're in the BGC area:
VIP Cinema


Want to satisfy the movie buff in you? Then you should head out to the VIP Cinema at the Uptown Mall. This cinema comes with a butler service and an unlimited supply of popcorn and drinks! If you are itching to watch that next sci-fi flick or rom-com, then the VIP Cinema is the place to be.
It is a perfect place for date night or just a fun movie night with friends. Either way, you will surely enjoy your VIP treatment here and feel like a movie star in your own right.\
Ride a Gondola
The aesthetic structures of the Venice Grand Canal Mall look like they came straight out of an Italian post card. Well, it is often referred to as the "Little piece of Italy in the Philippines and you can find it at BGC. You don't have to buy a plane ticket to see it, the romantic canals of Venice are just within your reach.
It will be a fun activity with your family, friends, or that special someone. See the colorful and breathtaking architecture of the mall while aboard the gondola and it is just as good as flying to Italy.
See the Many Art Installations around the BGC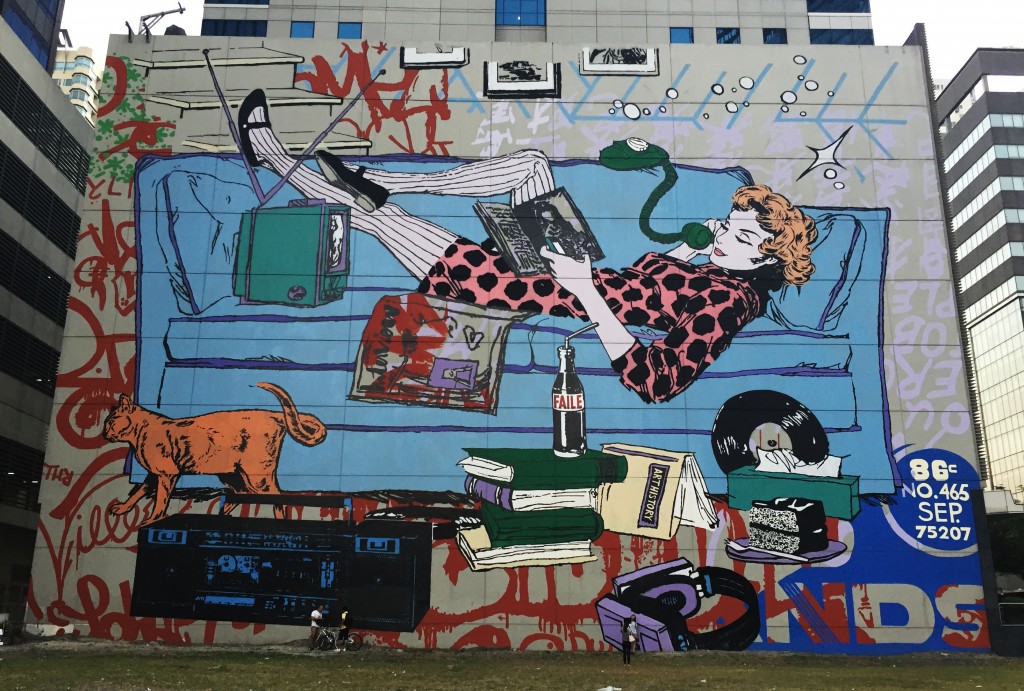 If you find yourself strolling through BGC and you find a large mural on the side of a corporate building, well you are not dreaming. The canvasses on the buildings have been painted over by artists which bring color to the otherwise dull spaces.
There are various paintings, from flowers, pop arts, to a gigantic astronaut. Pedestrians will never get bored when they walk the streets of BGC and they can easily take snapshots of it as backdrops for their Instagram shots.
Learn Something New at the Mind Museum


For people of different ages, the Mind Museum is a popular destination for the ever curious. Their attractions are interactive exhibits with topics such as dinosaurs, space, forensics, and almost anything that has anything to do with science. Check out their life sized dinosaur skeleton the next time you visit them. Be amazed with the wonder of
Key Takeaway
BGC is home to a lot of creative attractions and you are sure to have fun the next time you visit them. This will be a great bonding experience with your family, friends, or even with yourself!