Having Starbucks drinks are a great way to motivate you at the start of any day. Sadly, with the prices of their products, you can't have them drinks every day. However, with the right recipes, ingredients, and kitchen appliances, you can make these signature beverages at home. Below are a few examples.
Iced Coffee
You can start off trying to create your own homemade Starbucks drinks with the basic iced coffee. Follow these steps to be able to create a version that reminds you the version of the drink made by your favorite Starbucks barista.
Ingredients:
2½ quartz of water
5 ounces of ground coffee
2 tablespoons of spices (a combination of your choice)
Milk
Sweeteners
If you are clueless with the combination of spices you will use, then you could start off with a mix of cinnamon, cloves, ginger, and nutmeg. Also, try to create a mix that goes well with the season.
Directions:
Combine the water, spices, ground coffee in a large pitcher.
Stir the mixture and let it sit for 8 hours. It is recommended to do this step before you sleep.
Strain the coffee bits out with a coffee filter. This creates your iced coffee base and you should end up with 5-6 servings worth of it.
Fill a glass with your base.
Add your preference of milk and sweeteners.
Experiment with different mixtures of spices and different amounts of milk and sweeteners to get your perfect iced coffee drink.
Mocha Frappuccino
Use this recipe to give yourself a homemade Mocha Frappuccino that you can customize to have as much (or as little) chocolate as you'd like.
Ingredients:
1½ cups of ice cubes
¾ cup of milk
1 teaspoon of espresso power
¼ cup of hot water
1 tablespoon of sugar
2 tablespoons of chocolate syrup
Whipped cream
Directions:
Mix and stir the espresso powder in the hot water. Let this cool for 1 hour.
Place this in a blender along with the sugar, chocolate syrup, ice, and milk. Blend.
Pour this into a tall glass and top it off with whipped cream.
You could also add a garnish of cocoa powder and chocolate syrup on top of the cream to add Starbucks' artistic touch.
Green Tea Lemonade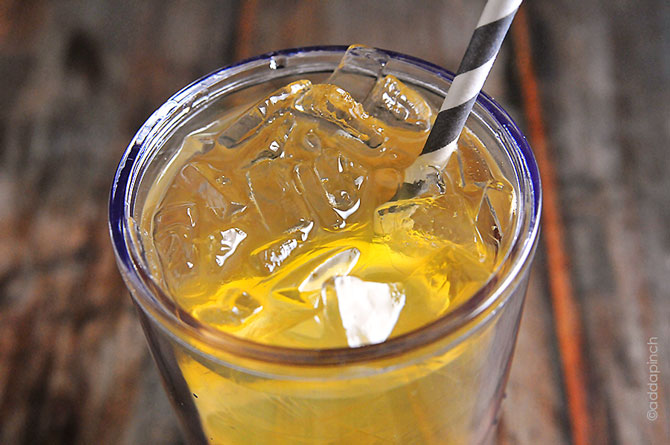 While Starbucks is well known for their coffee, they also have great refreshing drinks such as their Green Tea Lemonade. Here's how to make this great detoxifying drink at home.
Ingredients:
1½ cups of cold water
¼ teaspoon of matcha powder
Juice from 2-3 lemons
Ice
Directions:
Add and stir the matcha powder in a tall glass. Make sure that no powder clumps remain.
Add the lemon juice and stir.
Add ice.
Key Takeaway
Just because you find it in a store, it doesn't mean that you can't make the same products yourself. In the end, they are just people using ingredients and appliances to make awesome drinks. The only difference between you and them is the recipes and execution of them. Now that you know how Starbucks does both, you can create your own refreshing coffee and non-coffee drinks at home.